The Communities We Call Home
As a member of our local communities for more than 60 years, Florida Crystals cherishes our legacy of giving back, and we're committed to doing so through our support of community, civic and educational organizations. We're proud that our employees also give their time to volunteer and serve in leadership positions in many of these organizations.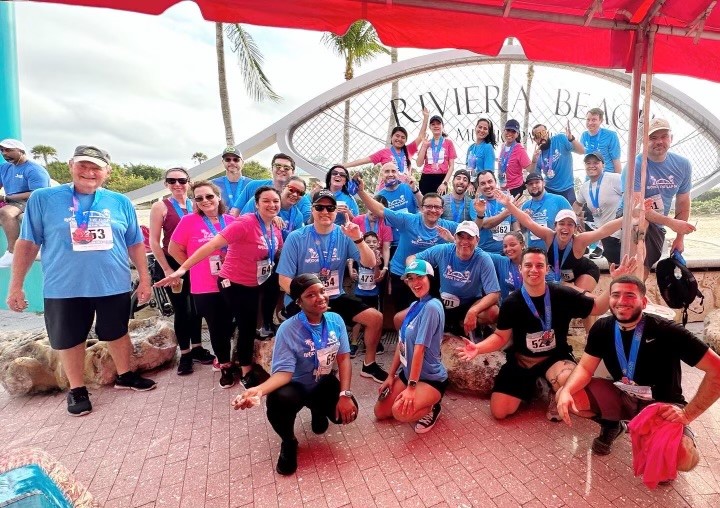 We believe every child has a right to a quality education, and we focus much of our corporate philanthropic giving on educational, mentoring and scholarship programs. Our family owners founded two charter schools, Everglades Preparatory Academy and Glades Academy, to provide stronger educational choices for families in the Glades communities of western Palm Beach County. Everglades Preparatory Academy offers students and parents a non-traditional, smaller learning environment to prepare each student for success, while providing dropout prevention and academic intervention services through alternative education. Glades Academy is a K-8 school, which expands opportunities for students to meet the state achievement standards in math, science, reading and writing and allows each student to reach their highest possible level of academic achievement.
Our family owners also founded New Hope Charities, Inc., a multi-faceted family, health and education center providing programs and services to families in western Palm Beach County. New Hope Charities' nationally accredited program challenges students using the STEAM curriculum. It's educational activities include mentoring, academic enhancement, literacy, family activities and economics. The organization also offers vital food distribution services for hundreds of local families, afterschool care for elementary school students, summer camp and special events.
In 2005, we began a long-term, special partnership with an organization called Take Stock in Children that makes a difference in the lives of local students.  We worked with Take Stock to establish the scholarship and mentoring program in schools throughout the Glades communities of western Palm Beach County.  We are thrilled that nearly 20 years later, hundreds of students in the Glades have graduated from high school and attended college through this scholarship program that we continue to support annually.
To learn more about recent philanthropic activities in our communities, the latest sustainability efforts on our farms and more, visit our News page.