City of South Bay Thanks Florida Crystals for Supporting Youth in Glades Communities through Back-to-School Event
Florida Crystals was delighted to receive a special "thank you" from South Bay's City Commission for our philanthropic support of their annual backpack giveaway that prepares local children to return to school.
The annual back-to-school event provides supplies to more than 350 students each year in the City of South Bay. It is one of several student-preparedness events we support in the Glades communities of western Palm Beach County, where we grow, harvest and mill our sugarcane and rice, and where many of our employees live.
South Bay Human Resources Director Vicky Del Bosquez presented a plaque – consisting of a certificate surrounded by photos from the July 24 drive-thru event – to Florida Crystals' Caroline Villanueva at the Commission's Sept. 7 meeting.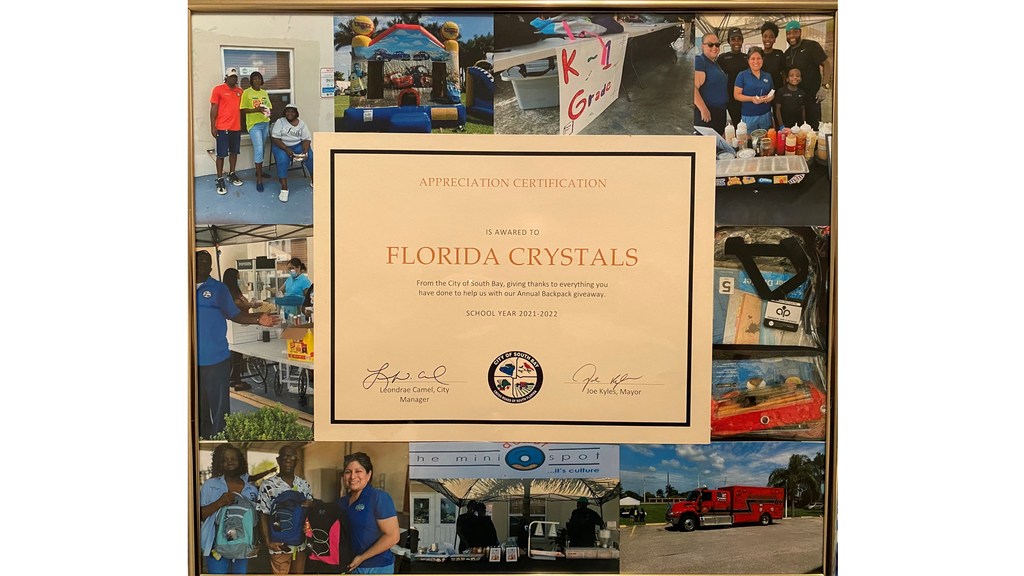 Along with several other sponsors, we helped to provide backpacks, school supplies and treats including snow cones, boxed lunches and a bounce house to celebrate the beginning of the school year.
"I just want to say, 'Thank you,' for everything your company does for the Glades area," said South Bay Mayor Joe Kyles, a former Florida Crystals' employee. "You've always been there for the Glades."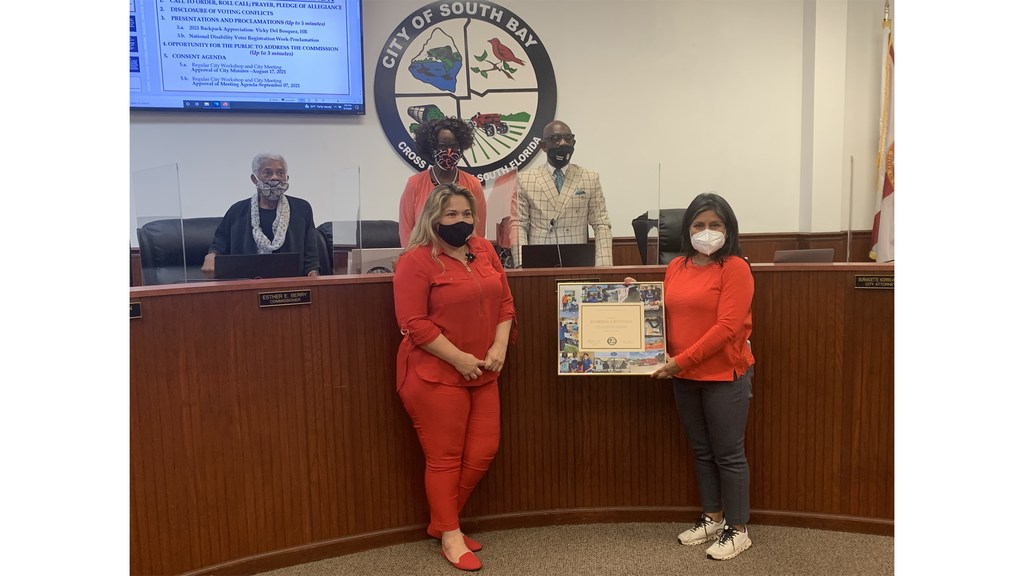 He also thanked us for providing support during the COVID-19 pandemic to ensure every Glades resident had access to fresh food at a time when many people throughout the country were struggling with food insecurity.
"May God continue to bless you for the wonderful things you all do in the Glades area," Mayor Kyles said.