U.S. Department of Defense Honors Florida Crystals' Employee for Supporting Army Reservist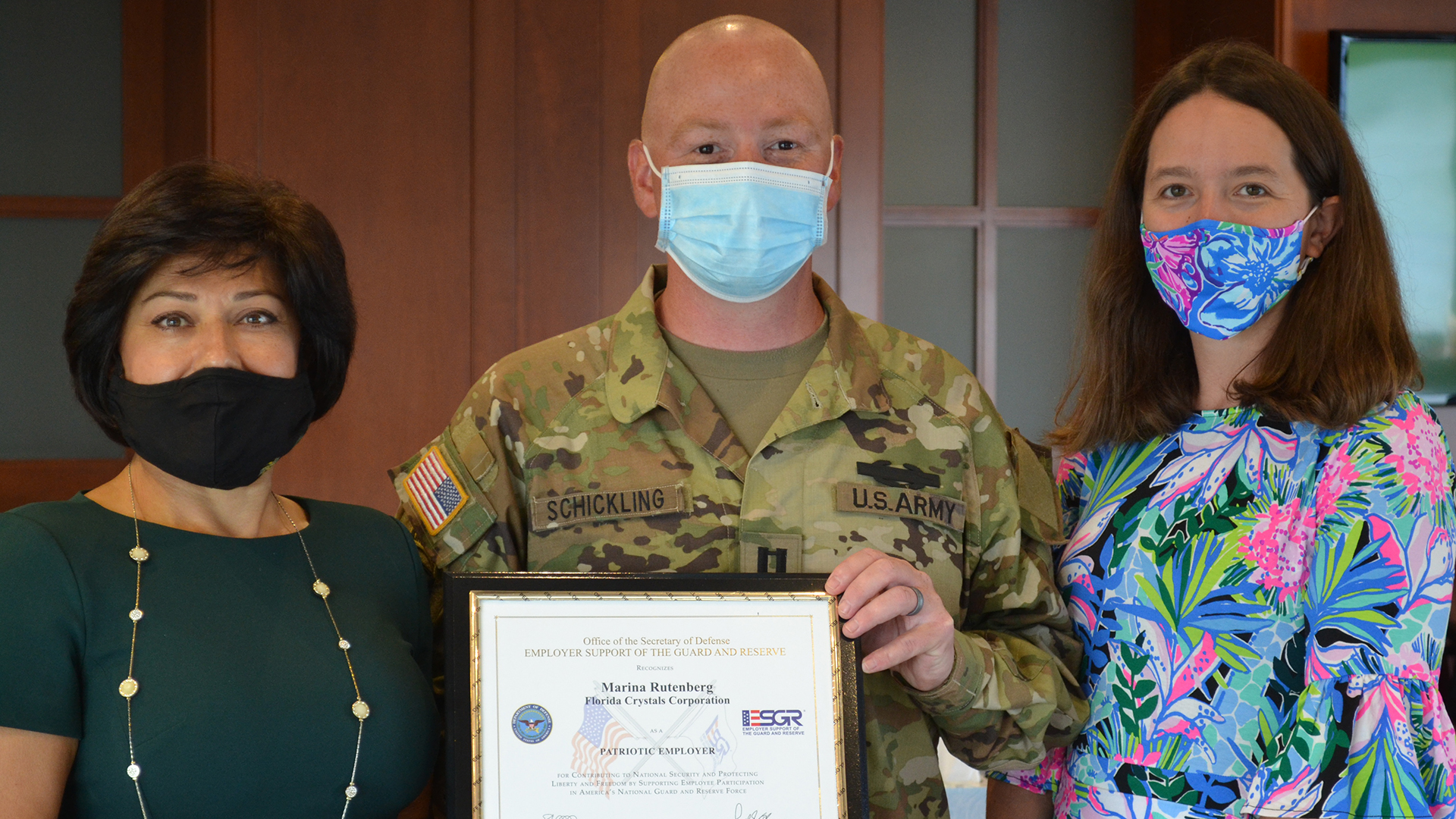 Blog Article
The United States Department of Defense has honored a member of Florida Crystals' Information Technology department for her support of one of our employees during his deployment with the U.S. Army Reserve this year.
Marina Rutenberg was nominated by Army Reserve Capt. Erik Schickling, and she received the Employer Support of the Guard and Reserve Award.
We are proud to support our troops through this program. While federal law requires employers to reemploy service members returning from deployment, little else is required on an employer's part. Soldiers in the National Guard and Army Reserve may nominate their employers for going above and beyond to maintain their positions and help ease their transition from civilian to military life.
Marina received the award, which includes a framed certificate and a pin, on Sept. 9 from Erik and Department of Defense Ombudsman Paula Nicoletti.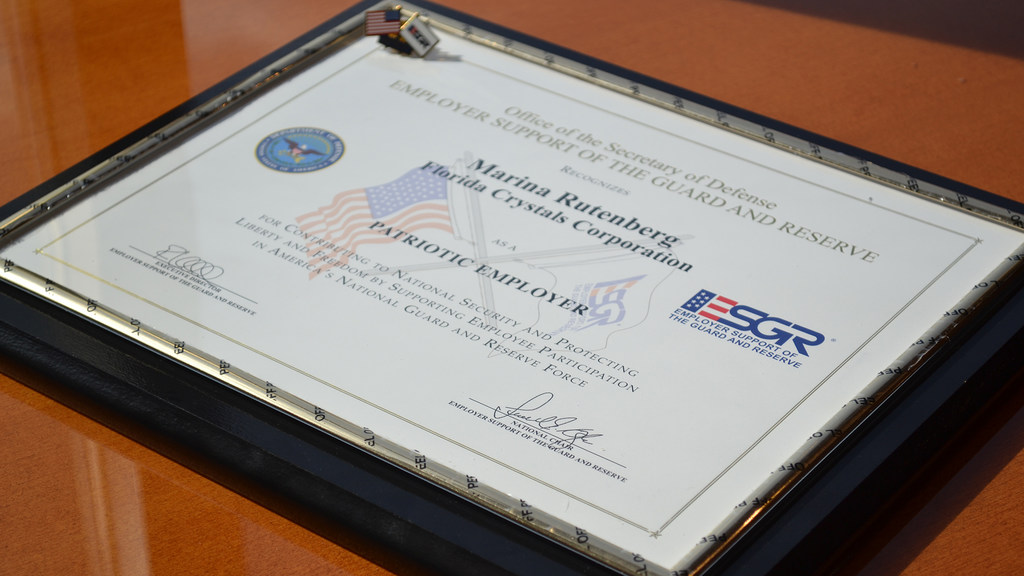 The following day, Erik left for his fourth deployment, this time to Kuwait, where he will work as a construction project manager. Erik came to Florida Crystals roughly two years ago. This is his first deployment since joining us.
"Being a Reserve unit Commander, I have had many additional military responsibilities to ready my Company of soldiers for Mobilization," Erik wrote in his nomination letter. "… I did notify my boss, Marina Rutenberg, that my position would require a 16-month commitment as Company commander. Marina and Florida Crystals have gone above and beyond the requirements of the law to help make sure all my time was covered, and that I was able to spend sufficient time with my family before leaving Florida Crystals for military duty."
The award is a great honor for Marina, who immigrated to the U.S. with her family as refugees from Communist Russia in 1981.
"I love the United States," she said. "This is a very big deal for me, and for the company."
Patricia Schickling, Erik's wife of 12 years, joined him at our headquarters for the ceremony. "We are so grateful to the company," she said. "Many soldiers lose their jobs when they are deployed."
Erik thanked members of the company for their help as he prepared to leave for a little more than a year.
"Our company really took care of me and made sure my family is taken care of as well," Erik said. "This is the best company in the world."