Florida Crystals Helps Make Holidays Bright for Families in the Glades Communities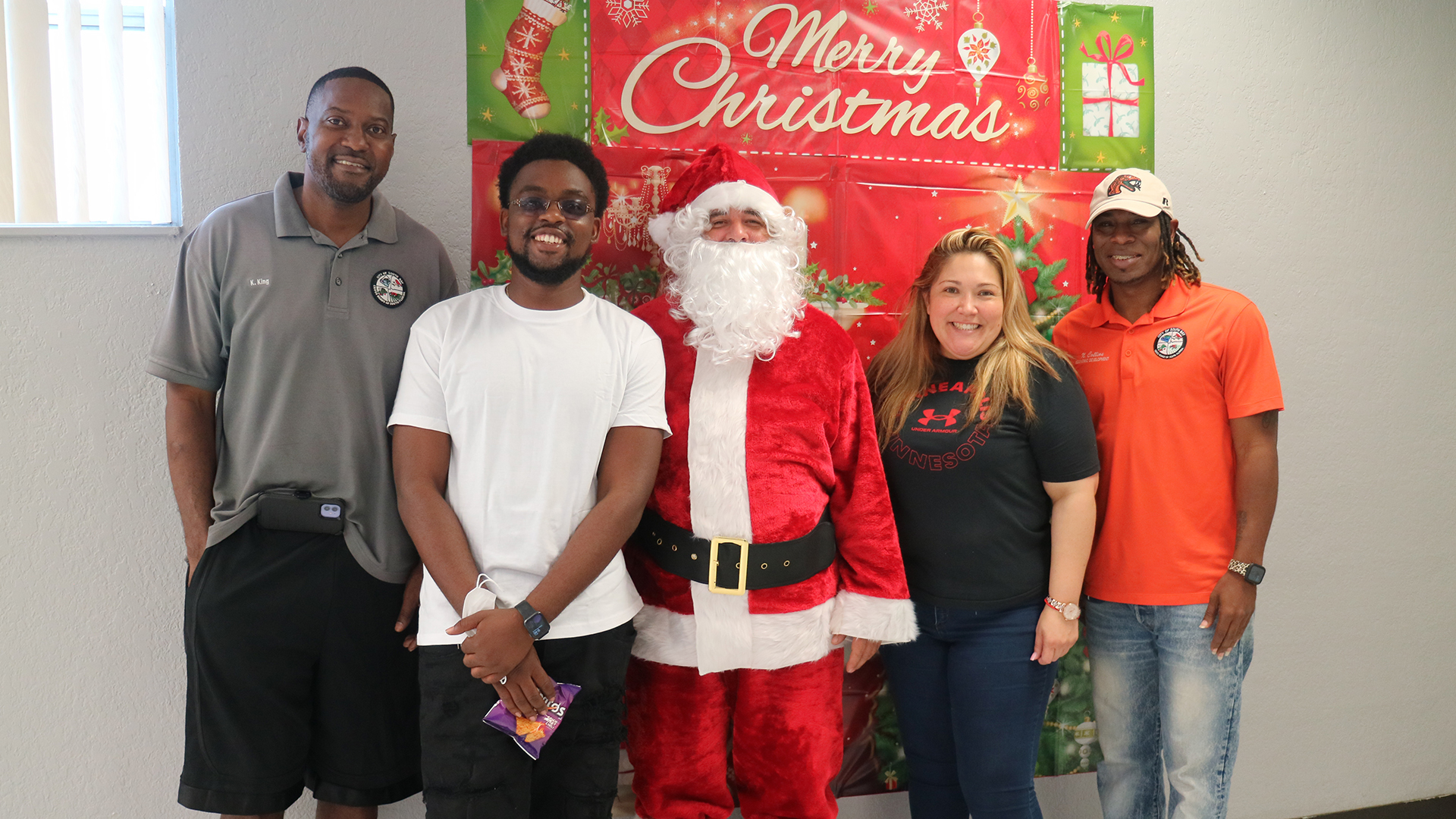 Blog Article
Each holiday season, we show our gratitude to our communities by supporting events that provide meals and gifts for thousands throughout Palm Beach County, particularly in the Glades communities.
We were happy to help make the holidays brighter for our neighbors in South Bay, Belle Glade and Pahokee through giveaways that provided more than 7,000 toys for children of all ages.
At South Bay's Tanner Park, we joined and sponsored the City's 10th Annual Holiday Tradition, where families picked up gifts, enjoyed a fresh barbecue lunch and had photos taken with Santa. 
"We are so blessed to have Florida Crystals as part of our community," South Bay Commissioner Esther Berry said.
We also provided support and volunteers for Belle Glade's toy giveaway and holiday celebration. In addition to a tent filled with toys for all ages, families were treated to live entertainment, free food and a visit from Santa and Mrs. Claus. 
In addition to Belle Glade and South Bay, we were pleased to support Pahokee's drive-thru toy giveaway at the Pahokee Marina, where City and Palm Beach County Sheriff's Office volunteers distributed presents to hundreds of delighted children.  
"There's no way possible this would happen without the support of the farming industry," said Belle Glade Mayor Steve Wilson. "You're talking about thousands of children out here, and you're touching their lives. Thank you all for what you do."
Pahokee Mayor Keith Babb shared a similar message.
"I thank Florida Crystals for supporting this event," Mayor Babb said. "We have a lot of underprivileged kids in the city, and this event really helps parents give their kids a special Christmas. It's just a wonderful gesture and we had a great turnout."
On behalf of our 2,000 local employees, we were delighted to partner with, support and volunteer at so many wonderful community events.